Director of Constructions (m/w/d) Biogas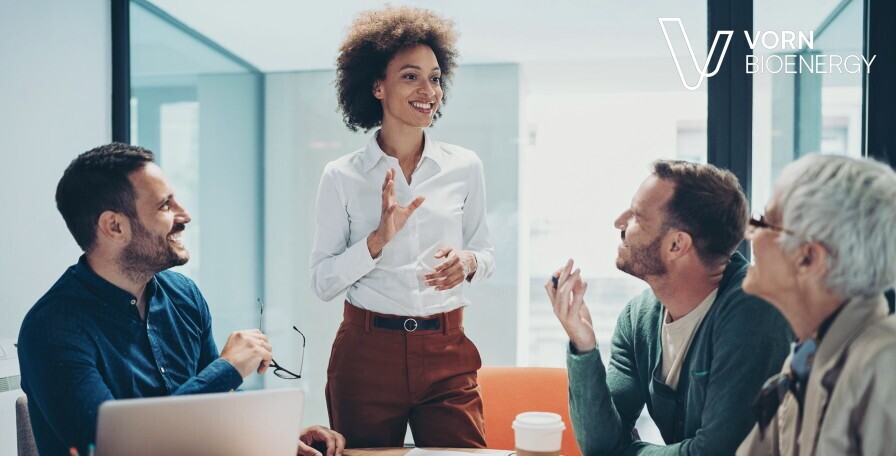 Director of Constructions (m/f/d) Biogas
VORN Bioenergy is a leading biomethane producer and project developer, with over 40 biogas projects delivered in Germany and beyond, including Europe's first biomethane plant in 2006. We have delivered biomethane plant development, construction, management, and optimisation across a 130+ MW project portfolio in six European markets and has an additional 90+ MW additional development pipeline. And we're continuing to grow our project portfolio, expanding into new markets across Europe. Working at VORN means being an active part of the green energy transition. Join us our mission to unlock the potential of biogas across Europe and beyond.

Due to our dynamic growth, we are expanding our team in Regensburg or location-independent and are currently looking for a Director of Constructions (m/f/d) Biogas:

After a certain introductory period, tightly connected to our Regensburg office, your work may be organized flexible and remote.
Your Role and Responsibilities
Heading the department Constructions you set standards and structure our formal processes (incl. HSE, tendering, budget control, quality management, etc.) based on your long-term experience and talent in managing construction projects. While you develop this department from scratch as employee No.1, you will do both, take the lead on certain lighthouse projects and in parallel recruit and staff the new team so that you can then focus on leadership and entering new markets once more projects come via the European growth pipeline.
You build and head a team of several construction managers; your projects are sourced by the development team who gradually hand-over their projects (ready-to-build).
Together with your team you will manage detailed engineering and tender processes according to design and preliminary specifications you receive from Project Development. You will also cooperate with the legal department.
Where your new team members manage constructions, you will always back or cover them whenever project situations become challenging.
You cooperate narrowly with our colleagues from project development and operations, and you report directly to the management board.
You gradually establish and improve standards and tools for professionalizing HSE, tendering, budget control, time schedules, quality&risks and claim management.
You advise the management board on strategic questions, incl. design questions, sourcing processes and contractual EPC standards.
Your Profile
You have a master's degree in mechanical or civil engineering, or similar.
You have extensive knowledge in constructions; ideally, within the chemical industry or biogas.
When projects get delayed, exceed budgets, or show quality issues, you immediately address the issue. In case of conflicts with suppliers you always keep calm and work hard to quickly find a solution that respects the interests of all parties.
You speak English fluently - company archive and formal processes mostly happen in English. Ideally, you also speak German.
You are willing to regularly travel.
You are passionate about renewables, you won't stop learning and you enjoy being part of a fast moving team!
Diversity and Equal Opportunity
We are committed to providing an environment of mutual respect where equal employment opportunities are available to all applicants and teammates. All employment is decided based on qualifications, potential, merit, and business need. We do not discriminate on the basis of origin, religion, color, sex, gender identity, sexual orientation, age, non-disqualifying physical or mental disability, national origin, pregnancy, veteran status or any other basis covered by appropriate law.
Your Contact
We look forward to your application!

If you have any questions about the job offer, please get in contact with us.
 
Jennifer Weigert
HR Manager
+49 941 698730 559