Junior Engineer Biogas (m/w/d)
VORN Bioenergy
Standortunabhängig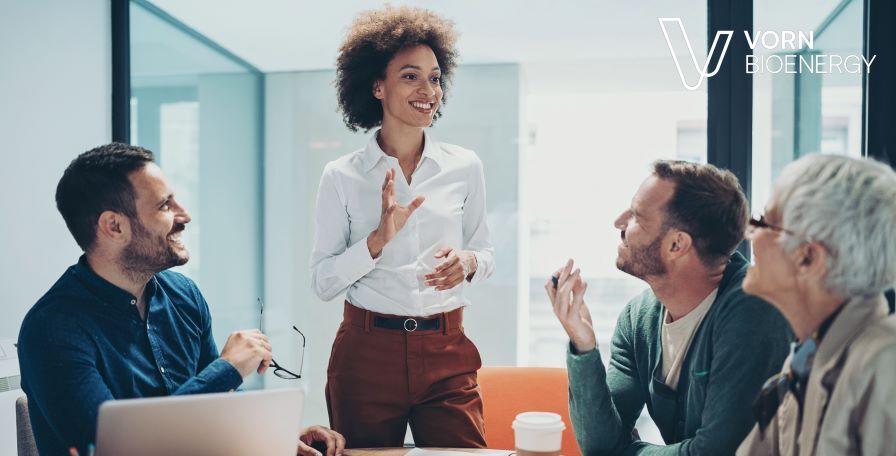 Junior Ingenieur Biogas (m/w/d)
VORN Bioenergy is a leading biomethane producer and project developer, with over 40 biogas projects delivered in Germany and beyond, including Europe's first biomethane plant in 2006. We have delivered biomethane plant development, construction, management, and optimisation across a 130+ MW project portfolio in six European markets and has an additional 70+ MW additional development pipeline. And we're continuing to grow our project portfolio, expanding into new markets across Europe. Working at VORN means being an active part of the green energy transition. Join us our mission to unlock the potential of biogas across Europe and beyond.

Due to our dynamic growth, we are expanding our team in Regensburg or location-independent and are currently looking for a Junior Engineer Biogas (m/f/d):

Your role:
Belonging to the team Engineering you take responsibility for selected parts of our biomethane projects. Against the background of your academic skills and your ambitions to continuously learn on-the-job, you also support the Team Lead and the Department Head with his/ her day-to-day challenges, also covering documentation and reporting. After a certain introductory period, tightly connected to our Regensburg office, your work may be organized flexibly, applying state-of-the-art mobile office concepts.
Your Responsibilities
Greenfield: You cooperate narrowly with project management and assist our new green gas projects, from scratch to ready-to-built, covering questions of health & safety, design, environmental studies, gate approvals, progress and risk reporting, etc.. 
Brownfield: You support project and asset management on optimizing our operating biogas plants by developing suitable concepts for each of our assets – before jointly realizing them!
You control time schedules and budget plans, in close cooperation with project managers and Finance department.
You manage the procurement of third-party services and you control fulfilment of their supplies.
You support senior management on analyzing innovative project options, incl. research processes and networking within academic circles.
Your Profile
You have a master's degree in mechanical, chemical or environmental engineering, or similar 
You have extensive knowledge in process engineering; ideally, you have also gained first practical experiences with industrial projects and civil works.
You are a team player and you know how to effectively communicate, both orally as well as in writing. In case of imminent conflicts you address things pro-actively while you always keep calm and professional.
You speak both, German and English, fluently.
You are happy to occasionally travel.
You are passionate about green gas, you won't stop learning and you enjoy being part of a fast moving team!

Diversity and Equal Opportunity
We are committed to providing an environment of mutual respect where equal employment opportunities are available to all applicants and teammates. All employment is decided based on qualifications, potential, merit, and business need. We do not discriminate on the basis of origin, religion, color, sex, gender identity, sexual orientation, age, non-disqualifying physical or mental disability, national origin, pregnancy, veteran status or any other basis covered by appropriate law.
 
Kontakt
We look forward to your application! 

If you have any questions about the job offer, please get in contact with us.
 
Jennifer Weigert
HR Manager
+49 941 698730 559