Project Manager (m/w/d) Poland / CEE
Blumenstraße 16, 93055, Regensburg, Germany
Location independent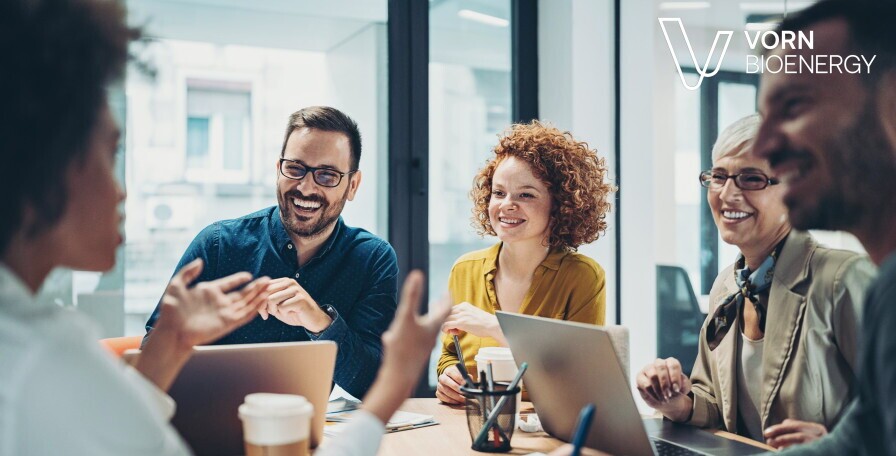 Project Manager Poland / CEE (m/f/d)
VORN Bioenergy is a leading biomethane producer and project developer, with over 40 biogas projects delivered in Germany and beyond, including Europe's first biomethane plant in 2006.
We have delivered biomethane plant development, construction, management, and optimisation across a 130+ MW project portfolio in six European markets and has an additional 90+ MW additional development pipeline. And we're continuing to grow our project portfolio, expanding into new markets across Europe. Working at VORN means being an active part of the green energy transition. Join us our mission to unlock the potential of biogas across Europe and beyond.

Due to our dynamic growth, we are expanding our team currently looking for a Project Manager Poland / CEE (m/f/d):

About the role:
You are part of a growing team (Project Development) which is preparing itself for entering several new markets across Europe. Starting with Poland, we are also planning to do projects in Eastern Europe. You shall develop and manage independently new structures and partners in the CEE region. After a certain introductory period, tightly connected to our Regensburg office, your work may be organized flexibly, applying state-of-the-art mobile office concepts.
Your Responsibilities
Partner Management: You will coordinate with our local development partners, to build up new project pipelines.
Country representative: Being one of the first VORN members representing our group in Poland, you will act as an ambassador and play a crucial role in the ramp up of the VORN activities in Poland.
Stakeholder Management: You represent VORN in discussions with crucial stakeholder such as key suppliers, authorities, grid operator or industry representatives. In conflict situation you will try to mitigate and find fitting solutions for all parties involved.
Feedstock acquisition: You will identify and acquire new feedstock sources and suppliers. Together with our VORN feedstock specialists and local partners you establish reliable partnerships with local supply networks and make sure that the VORN sourcing standards are met.
Greenfield: You develop green gas projects, from scratch to 1st commissioning, incl. technical design, feedstock/ digestate concepts and REDll(I)-certification .
Inhouse teamwork: Beside the Head of Project Development, you will strongly cooperate with several departments such as Growth, Finance or Operations; and you will directly report to our Board.
Market exploration: You will build and maintain a trustful network to partner with Polish industry and potential offtaker of our biomethane. You will identify and challenge new opportunities to boost the business.
Your Profile
You have a university degree in engineering, economics, natural sciences or similar
You are experienced in managing several interests and project streams, gained in areas such as project development, project management or key account management.
You have relevant experience in at least one of the following industries in CEE/ Poland: biogas, agriculturals or waste management.
You are a great communicator and know how to convince people; in case of conflicts with customers or suppliers you always keep calm and professional.
You speak Polish fluently and German or English very well. Further Eastern European languages are a plus,
If applicable you are willing to temporarily relocate to Germany  for 6-12 months.
You are happy to regularly travel around the CEE region for business meetings.
You are passionate about renewables, you won't stop learning and you enjoy being part of an international, diverse and fast moving team.
Diversity and Equal Opportunity
We are committed to providing an environment of mutual respect where equal employment opportunities are available to all applicants and teammates. All employment is decided based on qualifications, potential, merit, and business need. We do not discriminate on the basis of origin, religion, color, sex, gender identity, sexual orientation, age, non-disqualifying physical or mental disability, national origin, pregnancy, veteran status or any other basis covered by appropriate law.
Your Contact

Kontakt

We look forward to your application! 

If you have any questions about the job offer, please get in contact with us.
Jennifer Weigert
HR Manager
+49 941 698730 559